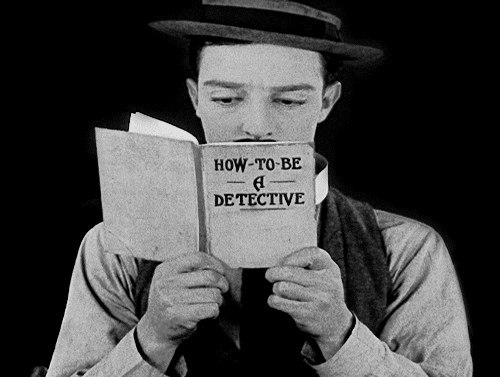 How to spy a Twitter user without being unmasked?
You dream about following the account of a competitor, a politician or your child but you would like to be discreet?
In this HowTo, we will make an overview of account following methods.
1 – Follow the Timeline of a user as if you were on his account
You are wondering how the timeline of a competitor looks like? Go on Tweetdeck and lets look at this coveted timeline.
On the Search tab, enter the name of the person you want to track
Click on the HOME button on the right of the profil
Click on blue button "Add Column"
Enjoy!
Of course, the person will never be informed that you are following his Timeline. It's a pretty great way to enjoy the sources selection work done by your competitors or partners.
2 – Build a RSS feed filled with content posted by specific user
You would like to follow posts from a specific user but you don't like Twitter? The solution is to use RSS feeds ! You will be able to follow the flow of a user from any RSS reader such as Feedly or Netvibes. The professionals will most certainly use Yahoo Pipes to customize streams or display feeds on their SmartWatch. There are many ways to manage RSS feeds but few solutions to process social content (Twitter, Facebook, Instagram) in order to retrieve RSS Feeds:
The first tool that we recommend is RSS-Bridge, it's the OpenSource reference for generating feeds based on social content. This app can also be used on platforms like Google or Youtube. You will need a PHP server to install it, you can also go through one of the mirrors installed by users as suumitsu or gamerz0ne.
You can also use our tool Reador in order to generate semantically and emotionally filtered RSS feeds using data from Twitter, Facebook, Instagram or other RSS feed.
3 – Track a user's followers and followings
The last interesting data we can track on Twitter concerns the followings of an user. It's a large source of information that you can legally obtain about users actions:
First solution: you want to track a user once and analyse his list of followings at a given time without any notion of time. You can go directly on Twitter and click on the Tab "FOLLOWINGS" of a person in order to see the list of his following. For example, with Obama:


BUT there is better to track followings :
www.twitter-tracking.com allows you to be informed every morning of all the activity performed on an account without being unmasked.
So, you will not have to make daily visits on all your competitors accounts !

It's easy, you just need to go on your Twitter-Tracking account:
You select Twitter accounts to follow
Every night we analyse Twitter to find out what your competitors have done.
In the morning you receive your tracking report by mail, allowing you to react quickly knowing what your competitors are thinking about!